PROFESSIONAL FLOOR GRINDING AND POLISHING SERVICES IN DUBAI – MARBLE, GRANITE, WOODEN, TILES & CONCRETE FLOORS
Famous Floor Grinding Polishing Company specialising in polished marble, granite, wooden and concrete and grinding and polishing, servicing residential, commercial and industrial sectors Dubai. We have seen a huge influx in the popularity of polished all types of flooring, attributed to its range of benefits and the stunning finish that it creates. We have almost 8 years' industry experience and a refined skill-set, using the best-in-class grinding and polishing equipment to achieve the showcase polished floor you're after.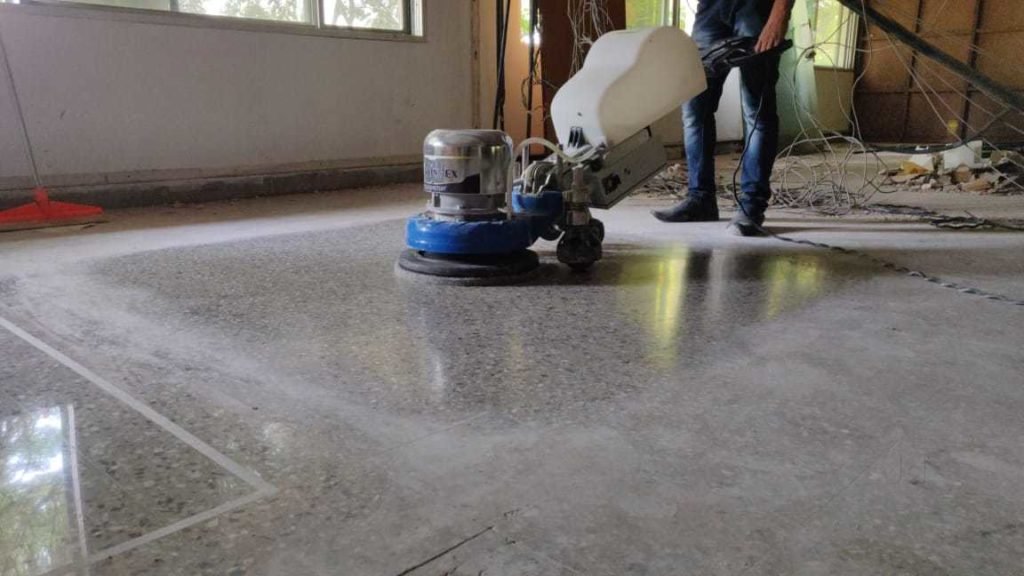 Key Benefits of Floor Grinding & Polished Services
Highly versatile – unlike forms of flooring such as hardwood and tiles, polished concrete floors look good in any environment.
Aesthetically stunning – with countless colours and finishes.
Cost savings – concrete slabs are used for the finished floor, removing the need to pay and replace traditional floor coverings.
Long life cycle – concrete is tough stuff and less vulnerable to damage.
Eco-friendly – installation and maintenance are good for mother nature as no hazardous chemicals are used. Heat accumulation can also reduce your energy consumption.
Low maintenance – easy to clean and won't harbour dust, dirt or allergens. The coatings resist staining from water, oil and chemical spills.
High light reflectivity – projects a bright ambient environment.
Economical – cost per square meter is cost effective relative to other flooring options and if you have an existing slab, costs are minimised.
Mark and stain free – protected against stains and marks, and won't leave tyre marks or any scratches.

Tel: +971 4 3383744, 054 5309646, Email: info@accleaningdubai.com (or) famouscleaninguae@gmail.com